Work at Home and Live Your Best Life!

Work At Home
Imagine your perfect day. You wake up to the smell of good coffee. You put the porridge on the stove and turn on the computer. The kids are still asleep and so you put in a couple of hours of work before the house awakens.
Or, if you are not a morning person, you get up with the kids, send them off to school and turn on your computer and put in a couple of hours work before lunch time.
All this time, you are still wearing your favorite pair of pjs.
Or, you shower first, do some housework or shop work and start your work at home job after lunch. Whatever.
I have worked hard all of my life. At some point in my working career, I realized that I was not inspired and my time was never my own. I began to look for a way to be my own boss, so that I could have more time with my family and do the things that I never seemed to have time to do. I thought that hanging out a shingle on my own physical business was the answer. What a wake-up call that was. The overhead, the staffing, twelve hour days seven day weeks and the bookkeeping and bill paying robbed me of any serenity and fun that I thought that I would have.
I finally walked away from it with my health hanging in the balance. I have never looked back. I now do internet marketing in a number of different ways. I work at home. The sky is the limit.
I first would like to talk about how hard it is for us to admit that our life does not work for us and that we need to make changes. There are so many factors involved in making life changes. There are the people who need us for financial support. There are people who have expectations of us. There is our own expectations for ourselves. There is fear of change, fear of taking risks, fear of failure and even fear of success. As we know, our level of self-esteem is always at the bottom of our feelings and decisions. We need to believe in ourselves and to have the courage to face our truths. Within this website there are many resources to help with this transition.


NETWORK OR MULTI-LEVEL MARKETING: Still Evolving, Changing, And Growing
There are many ways to make money at home. MLM as we know it has been around since before the early 50s. They do know for certain that it was evolving between the 1920s and the 1950s. Despite the fact that illegal and unethical practices of a few scammers and schemers have threatened to jeopardized the entire industry, MLM continues to evolve and grow. The MLM model insures that each distributor will guide other distributors in his chain of success. For this reason, network marketing creates very large and strong communities. It is a unique and powerful form of enterprise that allows people from all walks of life and all economic backgrounds to have a chance at a successful business working from home. The first rule of thumb with a business is to choose a product or service that resonates with you. If you are not inspired, you are not motivated. The statistics of people who are successful in MLM is low, for one reason and one reason alone. ( And this reason also applies to traditional businesses) PEOPLE DO NOT DO THE WORK. If you want to be successful in doing anything that you say you want to do, YOU MUST NOT QUIT.
YOU WILL ALWAYS FAIL IF YOU QUIT
Network Marketing. The Great Fallacies!
I am writing this from my experience with over six MLM/Network marketing companies. I started at the age of 20. That tells me that I have seen the potential in network marketing for a long time. There is potential for sure. I didn't know how it worked. But I do now, and it is up to me.
The first fallacy is that MLM or network marketing is a pyramid. It is not true and it never was. There are pyramids, though and they are illegal. I was involved in one. It cost me. A pyramid is a non-sustainable business model that involves promising participants payments or services, primarily for enrolling other people into the scheme or training them to take part, rather than supplying any real investment or sale of products. No product changes hands. The unfortunate thing about pyramid schemes is that they have muddied the waters for legitimate companies that are doing direct sales through distributors. The fact is that Amway, Avon, Meleleuca, Isagenixs, and many, many others have sold millions upon millions of dollars of products to happy customers, not all of them reps. The perception of network marketing is out of line with reality. Network marketing is a genuine and reputable way of making money.
Now the second fallacy is that you can get rich fast. It takes time. If you start a traditional business, hang up your shingle and open the door, it takes time. The same thing is the case with a network marketing business. I was in business for myself, several times, and in all cases I ended up "working" for myself twelve hours a day. That was the only way to pay the overhead. In network marketing you can have a three to five year plan that will give you financial freedom in the end. You do need to work it, though.
The third fallacy is that you have to be the top-notch salesperson, the one who can sell a refrigerator to the eskimos. Network marketing is about relationships. It's about meeting people, keeping in touch with them and getting to know what is important to them. That takes time but pays off royally when you finally get a chance to exchange services and products. It's all about building relationships. Life is about relationships.
The fourth fallacy is the market will be flooded. That one gets weaker by the minute as the population grows and the internet connects people of like minds. The world is large but technology is bringing people closer together. Amway is the second oldest MLM company in the world. It was founded in 1886 and has corporate revenues exceeding 10 billion dollars and has networks in nearly all the countries in the world. Need I say more?
In my opinion, there is one reason and one reason alone that people are not successful in network marketing. It is low self-esteem. On my website I explain how our level of self-esteem affects our life. The challenge is the relationship part of the business. We are insecure and have a mental block when it comes to making relationships and presenting ourselves and our product to them. The hardest thing to do for some people is that follow-up call. That's where the chain is broken.
So if you want to take charge of your life, work from home and create residual income, remember that it's not just the tools of the business that you must consider, it is the confidence that you need to build to use the tools.
---
SITE BUILD IT!
If you are interested in creating a website using something that you are interested in, passionate about and have some experience in. Go to this webpage... How I Built This Site
---
How to Create a High-Traffic Website
This morning my son was doing some work on the computer and he said " I hate bad websites". I answered simple " there are millions of them". Have you ever done a search on Google for something and found a website that had little to do with what you wanted to know? And have you ever looked at the competition for a particular keyword? Well, it's usually in the millions.
So how do you get your website to show up in the first four pages of a search? I don't believe it's necessary to spend money to have your website looked at. Here are a few suggestions for building a high traffic website.
The first and most important aspect of a great website is content. Is it worth being read by millions of people? Are you providing value to others? And do you go the extra mile to provide genuine and useful information? I am an avid website searcher. I look forward to learning something new. It doesn't take me long to click out of a site that doesn't answer my questions intelligently. Clicking out of a website before investigating it further gives the search engines a real message about the site.
I write a lot about self-growth. When I write, I visualize the people that want what I have to say. I imagine them taking the steps and making the changes to enhance their lives. As I write, I think about people that I know of and I write so that it is clear to them what I mean. If what I write doesn't inspire people, help to raise their awareness and to eliminate their fears then I am missing the mark.
When you do the research, understand your subject and provide real value instead of churning out disposable content.Your readers will notice. They will come back to your site repeatedly and they will recommend it to others who will visit often and refer it to their contacts. That's the way it works. And that's how you get your website to show up in the searches.
Remember that it is hard work to create original and strong content, but it generates a lot of long-term traffic. Patience is the key. Knowing that it will take some time to build traffic with your original content is paramount to hanging in there. The next thing is to write content that is timeless. If you stay away from the fads and current events, you will not have to update it in the future. Will your content be relevant many years from now? Most of what is happening on the news is only important (or not) today.
There is a lot of information out there about search engine optimization and how the spiders do their job. I prefer to write for people as opposed to computers. The way people play with the search engines is sort of like how people play the stock markets. One thing is always stable and predictable. It is how people react to quality, well written and succinct content. That will not change. Anyone with a consistently successful website will tell you that.
When you write, don't be superficial. Be who you are. You're spirit will thank you. There is nothing harder than doing something everyday of your life that is out of integrity with who you are. I can't do anything else but write from my heart. Writing is what I love. I don't believe that I could write if it wasn't intricately entwined with what my life is about. I believe that readers will come back again and again to your site if they feel that they know something about you and feel that you are real. Creating a relationship with your readers is important to them trusting you, returning to your site and using the tools that you have offered them to make their lives better.
One last suggestion I have, is to give things away. If you have enough quality information, create newsletters or write an e-book. Give it away and word of mouth will do the rest. If your desire is to help other people, you will do that and the Universe will respond accordingly. Monetizing is not a bad thing. Once you have put in the work and have sufficient traffic, it isn't hard to monetize it and still be the good person that you are. We all need to pay our bills, eat well and take holidays with our family. If you genuinely help people, the rest will take care of itself.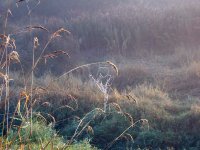 Hello Friends,
I am pleased to share a new business building tool that I believe will impress you. Take a look at my new email signature, this innovative and cost-effective (only 30 cents/day) email branding tool is now a valuable resource to my business. Not only is it professional (no more 10 lines of words, numbers and hyperlinks), it is interactive, allowing for instant and easy access to the most important information I am sharing with my email audience, thus increasing website visits and revenue.
In addition, this technology can also be profitable, as the optional subscriber 10% commission, 5 generations deep of referrals. The service is very viral, as email recipients see your signature, many will be so impressed, they will want to obtain one to brand their business as well. To learn all the details, click on the link underneath my signature (e-sigmarketing.com) and contact me with any questions. Thanks!
---
THE INTERNET MARKETING RETIREMENT PLAN!
Escape the 9-to-5 rat race ! Stop the alarm clock mornings, commuting and punching a time clock. Spend more time doing the things you love to do. Bob Bly has discovered a safe, sure-fire way for you to completely retire - within 18 to 24 months from today - even if you haven't saved a dime for retirement. In his new audio program, "The Internet Marketing Retirement Plan," Bob will show you how he did it. To Discover the 3 simple steps to building an online "retirement income" just click here
---
WORK-AT-HOME DATA ENTRY
It is possible to make a great living from home. There are real people just like you making a living working from home and spending more time with their families, and having the freedom to work how and when they want to. Become a team member and work your way to success with Work-At-Home Data Entry. Click this link and view the site...
---

WORK-AT-HOME TYPING
With our program it is a very simple process. You type, and you get paid. The more you type, the more you get paid. This is not an e-book, or a list of companies that you have to apply to and hope you get the job. This is an actual work-at-home typing Job. Our colleagues receive complete online training and guidance. You are NOT paying for a job the job is paying you. If you are interest in a typing job from home click here for more information..
---
LEARN DIGITAL PHOT0GRAPY NOW!
Learn How To Quickly And Easily Start Taking Awesome Photos With Your Digital Camera, Even If You Are A Complete Newbie. Insider Professional Photography Secrets For Taking Awesome Photos With Your Digital Camera Every Time . Free Report. Click here now...
---
EARN MONEY WITH YOUR CAMERA!
All You Need Is A Digital Camera, A Computer And An Internet Connection To Get Started Making Extra Income Every Month! FREE REPORT Shows You Just How Profitable and Easy It Is to Make Money With Your Camera. You're already taking pictures all the time anyway. Here's a simple way to get paid for doing it. For more information click here..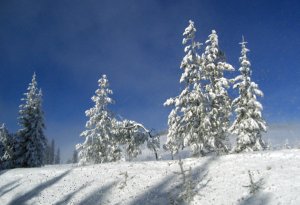 Write Your Own E-Book!!
Ever wanted to put together your own e-book, but not sure where to start? SelfGrowth.com, the #1 Self Improvement website is sharing their secrets on how to make money with e-books, even if you didn't write it yourself! Sign up for the free webinar here:
---
Return from Work at Home to Prosperity Consciousness

Return from Work At Home to Home Page